As you age, the face loses definition, leaving wrinkles, lines, and sagging skin that can make you look much older than you feel.
At Devlin Cosmetic Surgery, Dr. Michael Devlin provides facelift surgery to give patients a more youthful and rested appearance.

So why should you choose Dr. Devlin for your facelift?
Benefit
from Years of Experience
If you are seeking Facial Plastic Surgery that achieves jaw-dropping results, then Dr. Devlin is the Cosmetic Surgeon for you. His exceptional work has firmly established his reputation for excellence, distinguishing him as one of the top facelift surgeons in Little Rock, AR, and throughout the state. Dr. Devlin possesses a rare, intuitive, talent: the ability to capture the essence of a patient's youth, as if it had remained beneath the surface, waiting to be set free. One of the most common pitfalls a patient may face after cosmetic surgery is appearing "worked on." However, facelift surgery performed by Dr. Devlin may leave your skin glowing, silky smooth, and entirely natural-looking, as though the clock has turned back, dramatically refreshing and rejuvenating your appearance.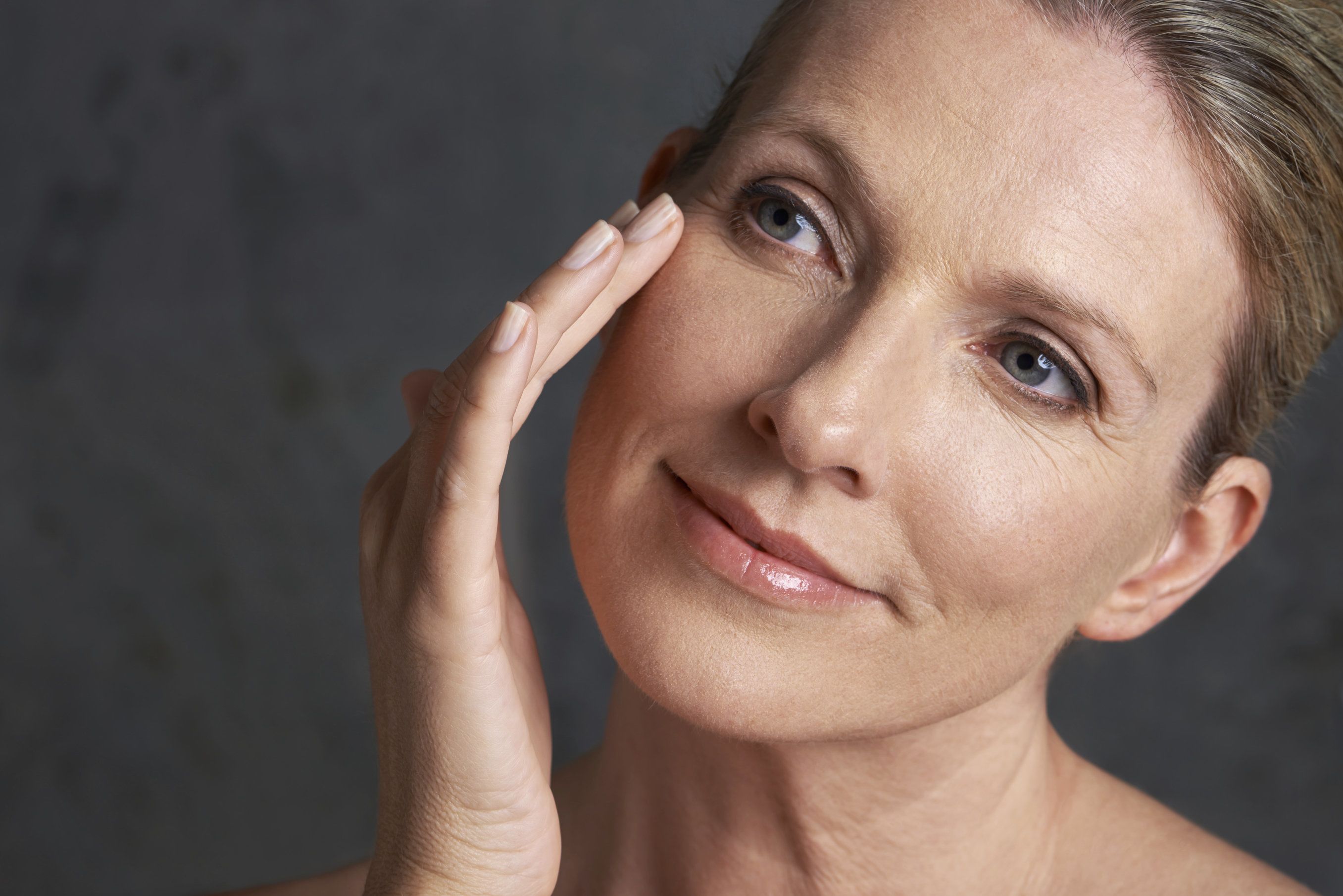 What is Facelift Surgery?
A facelift is a plastic surgery procedure intended to improve visible signs of aging in the most noticeable features - the face and the neck. In general, a facelift targets the lower two-thirds of the face, and can be combined with a brow lift or eyelid surgery to address the upper one-third of the face. The procedure specificall is designed to rejuvenate and refresh your appearance, without changing your unique features too dramatically.
A facelift is one of the most popular facial cosmetic surgery procedures performed at our practice. Your treatment plan will be customized to your particular features. Dr. Devlin will work with you to determine which areas of the face will be renewed to achieve optimal results.
Facelift Surgery Performed by Dr. Michael Devlin
Types of Facelift Surgery Procedures
Dr. Michael Devlin performs several different types of facelift procedures, depending upon his patients' needs and cosmetic surgery goals. During your procedure consultation, Dr. Devlin will performs a thorough physical examination of your face and neck and will develop customized cosmetic surgery and facial plastic surgery treatment plan including what type of Facelift Surgery best suits your needs.
RestoreLift Facelift
The RestoreLift Facelift was developed by cosmetic surgeon, Dr. Michael Devlin for patients who desire the best cosmetic results with minimal downtime. This type of facelift not only minimizes recovery time, it is also more comprehensive than a standard facelift, and can treat more areas of the face. With a RestoreLift Facelift, several state-of-the-art facial plastic surgery procedures are performed together to achieve a more rested appearance for both men and women, while still maintaining a "natural" look.
Whether patients opt for a traditional facelift, a mini facelift, or the RestoreLift Facelift, they can expect beautiful results that don't look "operated on" or overdone.
Mini Facelift
Patients looking for a less invasive alternative may want to consider a mini facelift. Shorter incisions are made at the temples and behind the ears. Ideal for patients who seek to avoid the "lifted" look, a mini lift provides similar benefits as a traditional facelift, including repositioning muscle tissue and tightening the skin.
Other facelift options include the midfacelift, as well as the non-surgical liquid facelift or facial fat grafting.

What to Expect During Recovery
Patients of Dr. Devlin can often return to their normal activities two to three weeks after their surgery. For a traditional procedure, stitches are typically removed five to seven days after the procedure. Swelling usually subsides within a week, and can be minimized by keeping the head elevated.
Because a mini facelift is less invasive, it typically takes less time for patients to return to everyday activities than a standard facelift. Whether patients opt for traditional lift, mini facelift Surgery, or the RestoreLift Facelift surgery, they can expect beautiful results that don't look "operated on" or overdone.
Facelift Cost
The cost of a facelift in Little Rock, Arkansas by Dr. Michael Devlin starts at $6,500 and includes surgeon's fees and all follow up care.
Frequently
Asked Questions about Facelifts
How long will a Facelift last?
The results will vary from person to person; based on skin tone and health. Most people can expect their results to last between five and to seven years. I like to use the analogy that a face lift sets the clock back a few years. There is no way to stop the aging process. That being said, you will always look younger after your facelift than if you had never had one before. It is difficult to say how long the facelift will last, since everyone ages differently.
What is the difference between a Facelift and RestoreLift?
The RestoreLift is similar to a traditional Facelift in many ways. Michael Devlin, M.D.developed the RestoreLift for his patients who wanted maximal benefits with little down time. With the RestoreLift,the neck and jowls are addressed more aggressively. In the neck, special sutures are used to treat the platysmal band that separate as we age. This gives you a more refined and defined neck and jaw line. In addition, the RestoreLift uses growth factors, using your own blood. It is then placed in a special machine to prepare your blood. These growth factors are then re-injected into the face and neck during your surgery. This has significantly decreased the recovery time, as well as swelling and bruising. These growth factors also produce collagen that helps to promote healthy regenerated skin as you heal. Oral sedation is used for the RestoreLift and no general anesthesia is needed.
Will I still look like myself after a Facelift?
My goal is to provide natural looking results. After healing, most patients say that their friends and family say that they look more rested less tired but still look very much like themselves,just a refreshed version.
How old are typical patients for a facelift?
Some patients seeking facelifts are seen as young as the early 40's. Patients as old as 85 years of age have had lifts performed.
Are there any limitations to what a facelift can achieve?
Unfortunately, a facelift cannot stop the aging process. A facelift does not change the quality or texture of the skin. A facelift, can, however, give the patient a more freshened and rested appearance.
What is the difference between a Mini-Facelift and Full Facelift?
There is a difference in a mini-facelift and a full facelift. A mini-facelift is designed for someone in their late thirties or early to mid forties. A mini-lift is less invasive with less incisions and a faster recovery. It usually addresses the mid face and the results are not as dramatic as in a full facelift. A full facelift in contrast, will last longer and usually involves the mid face, neck and jowls.
What are the risks of facelift surgery?

Adverse events are rare. One possible but uncommon risk is bleeding, which occurs under the skin. Usually this bleeding will stop using compression, and no surgical intervention will be required. Very rarely, a patient will need a blood clot (hematoma) removed and bleeding controlled during a very quick surgical procedure. In all cases, the bleeding is not life-threatening. During your consultation with Dr. Devlin, all risks and complications will be discussed at length with you.
Where are the scars?
The scar usually starts along your earlobe, and then passes to the top of the ear, following the ear contour around the earlobe into the groove behind the ear. At
 the back of the ear, the scar will delve into the neck hairline. There will also be a tiny incision under your chin so I can tighten the neck muscles if I am performing a RestoreLift.
What to expect after facelift procedures:
Will I have much pain after my facelift?
As a general rule there is not much pain associated with a facelift. Your face will be wrapped in a bandage for the first 24 hours after surgery. This compression could cause a little bit of discomfort, but is well controlled with the pain medication that is given.
What is the recovery like after a facelift?
After surgery, the face is likely to appear bruised, pale and swollen and some numbness can occur. It's best for patients to take it easy during the first week and to keep the head elevated during the first few days to help control swelling. Some bruising can take two to three weeks to fully fade.
How often will I have appointments after my Facelift ?
I will see you back early the day following your surgery and then again within 5-7 days and then again around 10-14 days. There will be multiple visits to evaluate your progress
 and support your healing needs.
When I wear makeup?
If you do not have any skin resurfacing at the same time as your facelift, most people can resume wearing makeup within a matter of days after surgery.
What is the Facelift Cost in Little Rock Arkansas?
The cost for a facelift starts at about $5,000 for surgeons fee. The cost can be more depending on the complexity of the surgery.
We would be happy to answer any other questions you may have
Schedule Your Consultation Today
If you would like to learn more about the benefits of a facelift or other plastic surgery procedures, or the benefits of combining procedures such as eyelid surgery and brow lift surgery as part of your facelift ,lease call our office at 501-227-8811 or contact our team online today. We look forward to embarking upon this journey of transformation with you.