Breast Augmentation for Tubular Breasts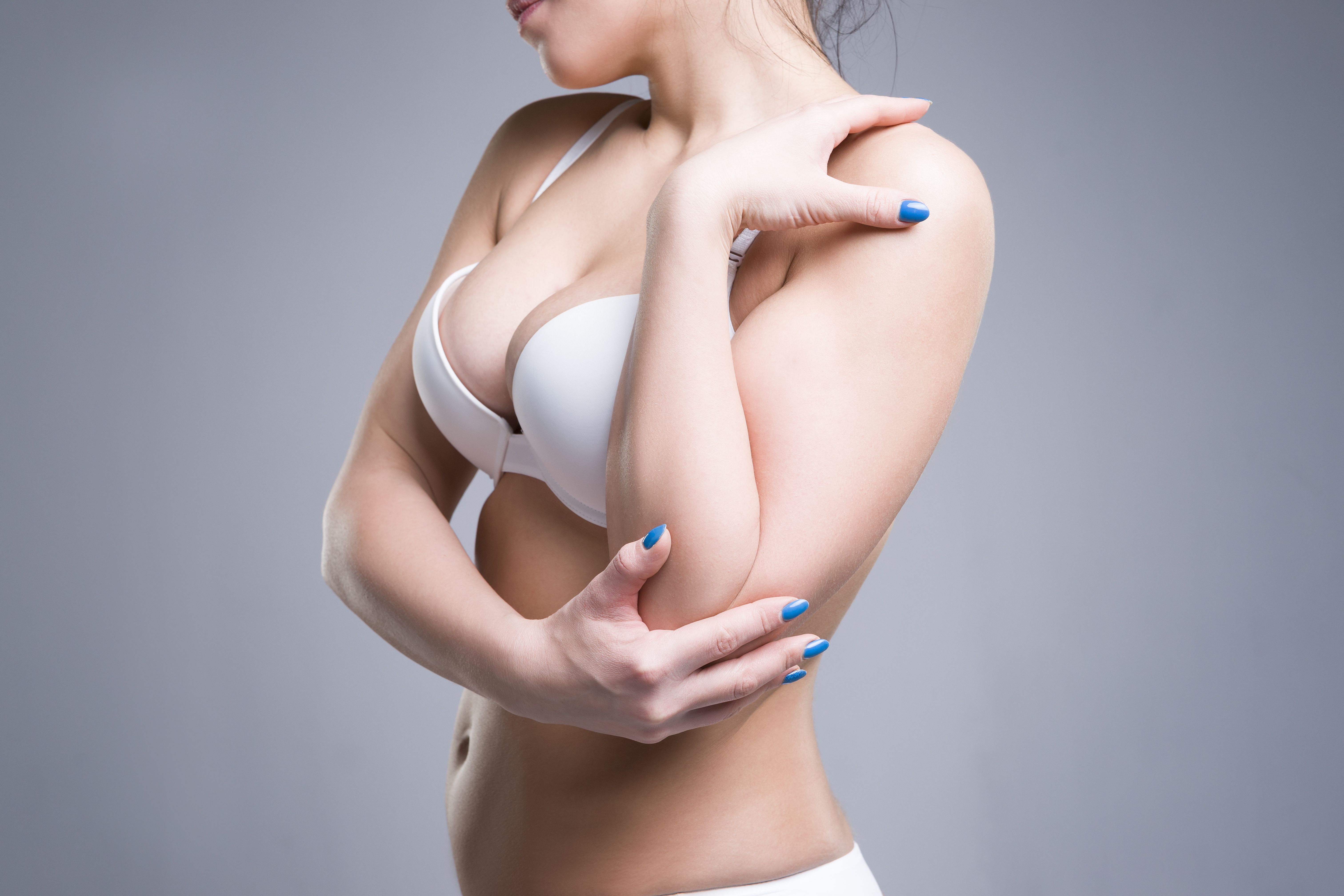 Breast hypoplasia is a condition in which the breast tissue does not develop normally during puberty, resulting in tubular breasts. Individuals with tuberous or tubular breasts lack breast tissue both horizontally and vertically, resulting in constricted nipples, enlarged areolas, and overall breast asymmetry.
Dr. Michael Devlin performs breast augmentation for tubular breasts so that individuals can enhance their contours and improve their self-confidence. Breast augmentation is a highly personalized treatment. Dr. Devlin takes time with each individual to design a treatment plan that will meet their unique needs. At our Little Rock, AR, plastic surgery practice, serving Conway, AR, Hot Springs, AR, and nearby areas, we offer expert and compassionate care.
What Causes Tubular Breasts?
Experts are still not entirely sure why some individuals have tubular breasts. Research indicates they are the result of a developmental issue in utero. Regardless, the condition is not apparent until an individual enters puberty and breasts begin to develop.
What Do Tubular Breasts Look Like?
The diagnosis of tubular breasts is a subjective one because the condition is simply characterized by appearance. In general, tuberous breasts appear asymmetrical and slightly further apart than normal breasts, with about 1.5 inches between them. They are usually pointed, square-shaped, or oval rather than round, and one is typically larger than the other. Tubular breasts may also have darker areolas and nipples that appear constricted.
Breast Augmentation for Tubular Breasts
The only way to improve the appearance of tuberous breasts is to undergo breast augmentation. During this procedure, Dr. Devlin places implants to fill out and enhance the breasts so that they appear more round and full. To do this, the constricted breast tissue must first be released. Oftentimes, the complete process requires two surgical visits – one to expand the natural breast tissue and one to place the breast implants. During a consultation with Dr. Devlin, he can determine how many appointments it will take to achieve the desired results.
Am I a Candidate?
Candidates for breast augmentation have one or more cosmetic concerns that they wish to address. For example, many complain about:
Nipples that are puffy, pointy, or prominent
Breasts that look quite different from one another
Ill-fitting clothing due to irregular breast shape
Long or tubular-shaped breasts, instead of round breasts
Individuals considering this procedure should be in good overall health. They should not have any medical conditions that make surgery overly risky. In addition, qualifying patients should have knowledge about the procedure and reasonable expectations of results. Lastly, individuals should be willing to follow all postoperative guidelines provided by our team.
Benefits of Breast Augmentation
Patients who undergo breast augmentation to correct tubular breasts can enjoy a number of benefits. Following surgery, individuals typically report:
Better symmetry between the breasts
Breasts that are round, rather than pointed
Enhanced volume and contours
Improved self-esteem and confidence
Immediate results that improve over time
Schedule Your Appointment Today
Is your self-confidence lacking due to the appearance of your breasts? Whether you have tubular breasts or simply wish to enhance the size and shape of your bust, Dr. Devlin can help. To explore your treatment options, schedule a consultation at our practice. Contact us online or give us a call at (501) 227-8811.
Related to This